Joyetech Teros is a surprisingly balanced, almost uncompromising device. Companies Joyetech fit in a small device completely incompatible, seemingly parameters. Just one problem. But deadly.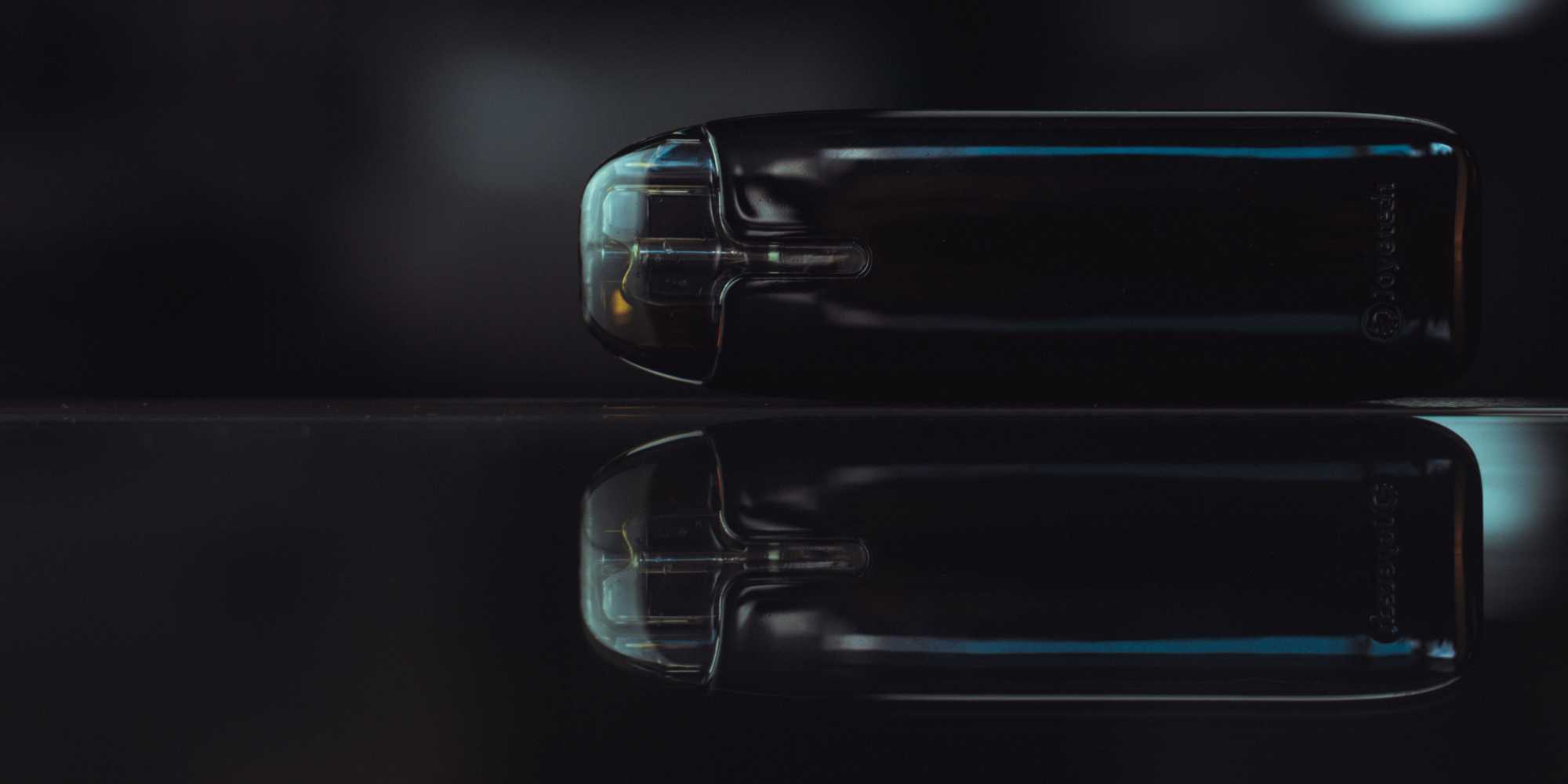 Joyetech Teros – its with a puff sensor. The cartridge refills, and when burned, thrown out.
Joyetech Teros is very compact. The device is only a couple of millimeters longer than iCare 2. Perhaps because of the elongated shape of the mouthpiece of Joyetech Teros, it may seem larger – but it is not felt in the hands.
The housing of Joyetech Teros is made of metal. Steel it, brass or aluminum, I will not undertake to judge: if the material collects scratches, it is extremely reluctant. Thanks to the gland, the device weighs decently – a little in absolute categories, but much more than the rest of it. It does not bother: the device does not weigh on the hand, but rather feels good and monolithic.
Specifications
Cartridge capacity – 2 milliliters,

Battery capacity – 480 mAh,

Power – 1.85 volts (yes, like this),

Weight – 58 grams,

Size – 9 to 3 to 1 centimeters,

Colors – black, silver. Changing depending on the time of day – red-yellow, purple-red, depending on temperature – white-pink, yellow-red.
On the Teros Joyetech page they boast an innovative and unprecedented power supply system. The scheme is given: here is the usual balabas, see how quickly he dies, but our novelty is how long she lives. It is not known whether Joyetech really invented something or the point is in the capacity of the battery, but the device lives enough to stick in for charging at night (and can be at work).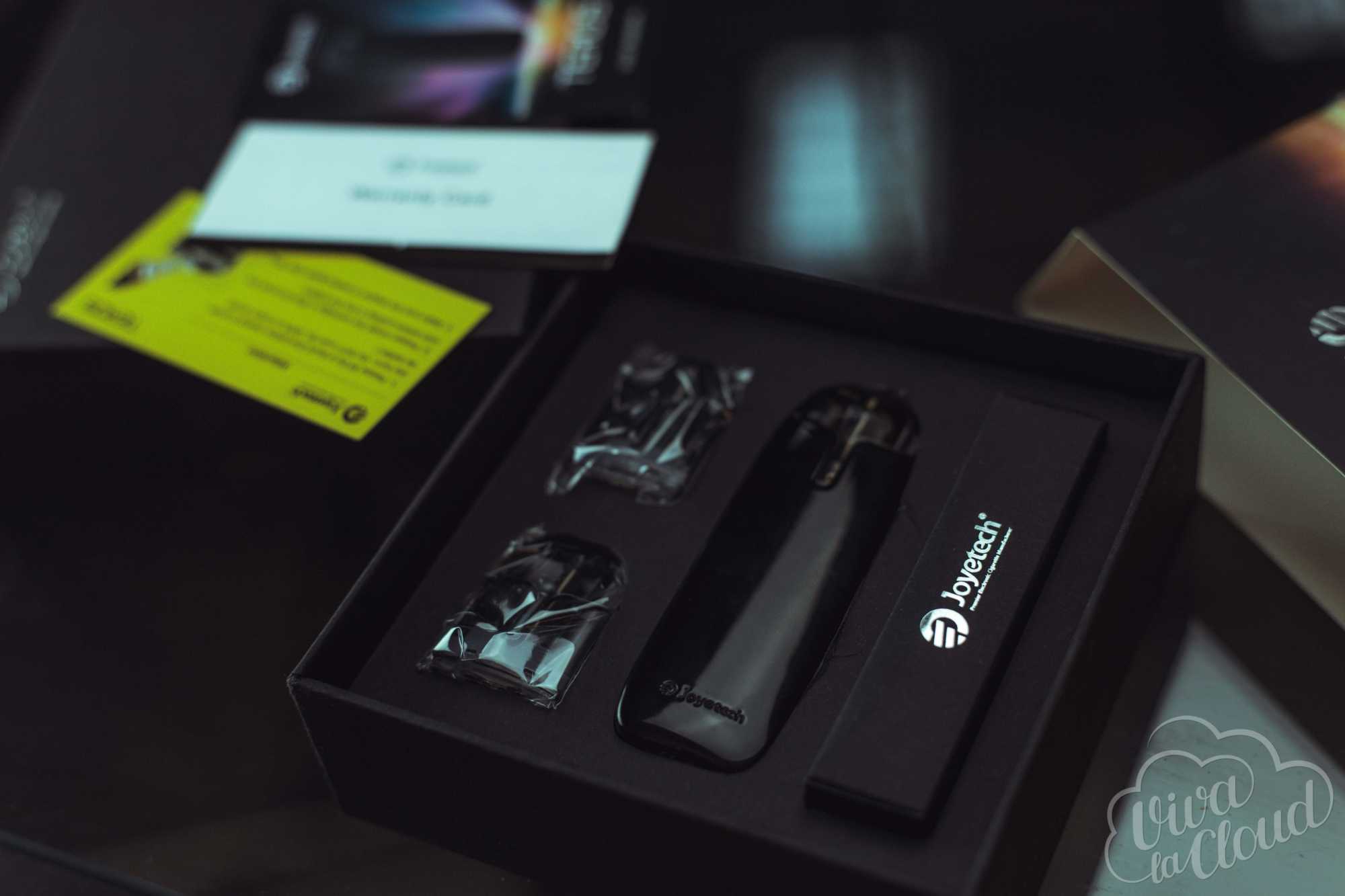 Joyetech Teros manages to be amazingly tasty. As an employee of El Thunder, who is versed in the mechanisms of taste formation, explained to me, it is all about the structure of the cartridge. He is a high domain, and the steam mine is short and narrow. Due to this, warm but not hot steam enters the vaper directly into the mouth, where it acts on the receptors.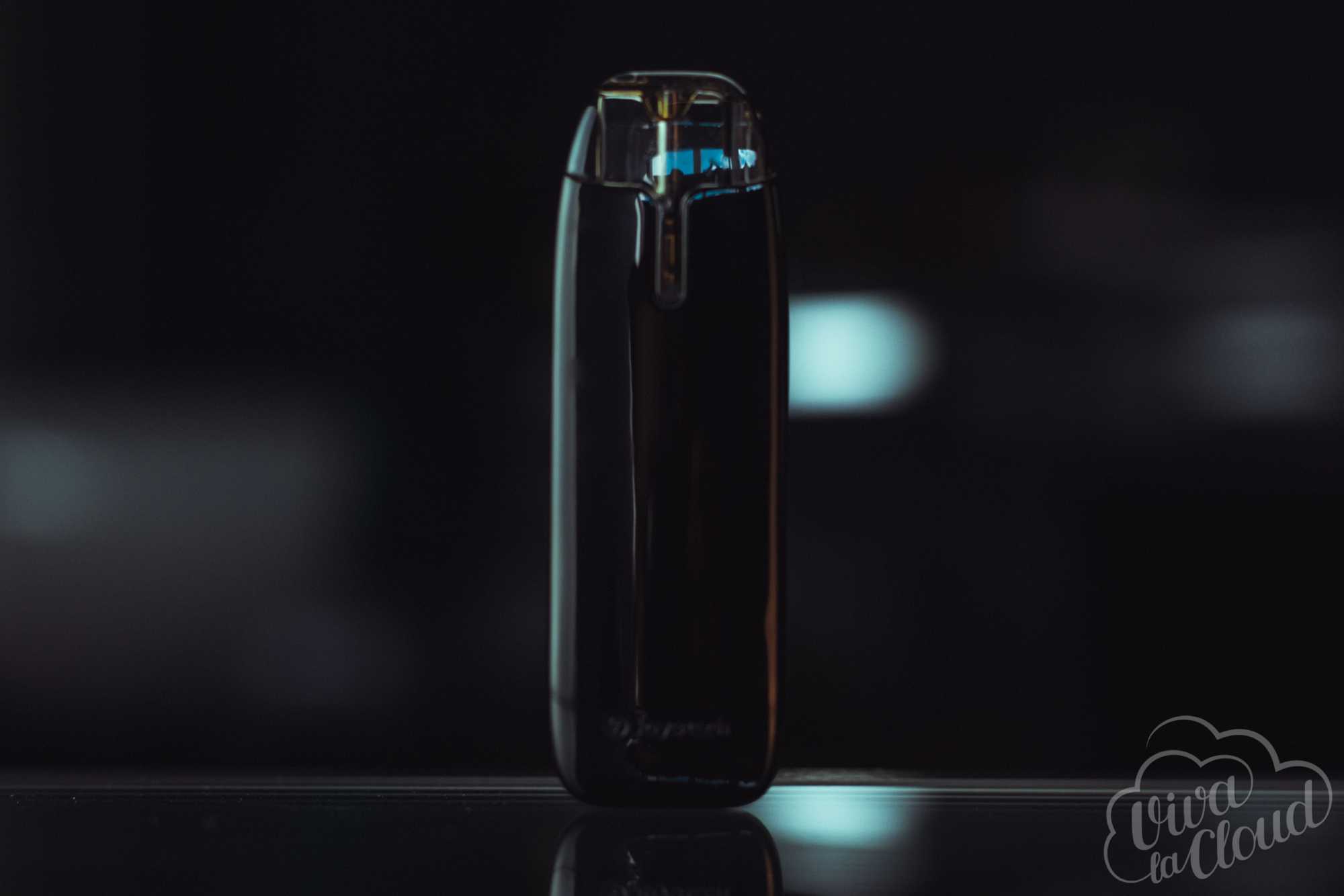 On Joyetech Teros, I tried only one mix – the recently announced and intended for its taste from the Russian manufacturer. Editorial ViVA la Cloud traditionally tested the line on mehmods and drip Kennedy, the author participated in the review. I did not notice a significant difference in taste.
Joyetech Teros has one, but very important issue. Cartridges burn quickly, almost instantly – as at least 2 authors of ViVA la Cloud found out, somewhere in 2-3 days or for the same amount of refills. This is disgusting, wild and expensive: even if the cartridge costs around 150 rubles , you have to go somewhere, buy it, go back, drain the liquid, open it, fill it, wait, change, wipe it away.
Joyetech Teros is a great device. This is his best compact, powerful, tasty. But dear: the user will have to go for the constantly burning cartridges. The author is not ready for this – and therefore will return to something more practical.
Now It's Available :
Joyetech Teros Pod Starter Kit
Hot Sale Recommendation: