Voopoo launches its first serviceable tank. How do you like this news? The products of this manufacturer always cause a certain interest in the vap community. Therefore, I personally was a little intrigued, let's understand what the developers have prepared for the ongoing world vape exhibition. 
Voopoo Rimfire RTA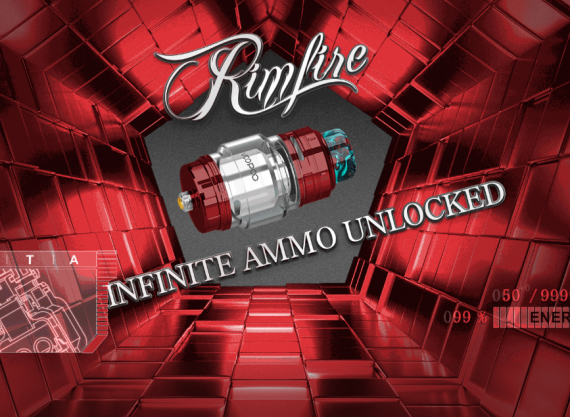 Case material: stainless steel Atomizer 
type: RTA 
Capacity: 2 / 5ml 
Diameter: 26mm landing, 30mm on bubble glass 
Height: 46.3mm with Drip type 
Connector: 510, pin gold-plated 
Weight: 84g 
Color: see photo below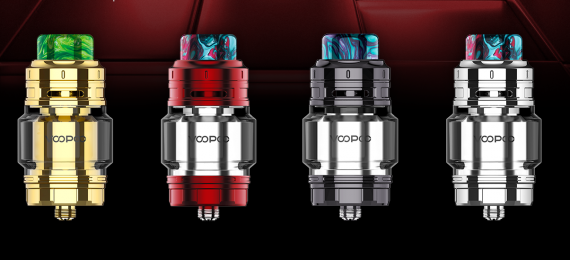 Package contents 
– Rimfire RTA
– 2pcs pre-wound spirals 
– wrench-screwdriver 
– cotton 
– spare origings 
– spare screws 
– spare glass 
– user manual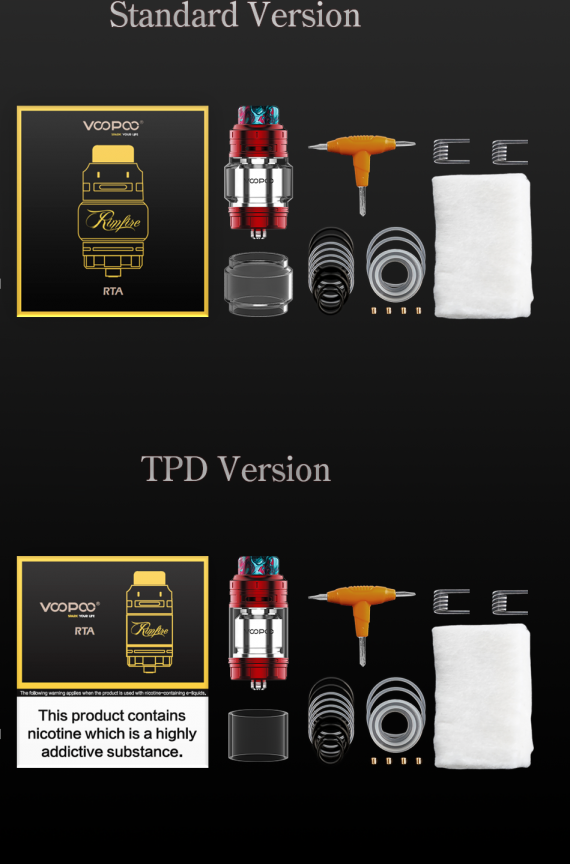 Like most of our non-splay colleagues, namely our today's hero, this atomizer has a massive upper part and a relatively small bottom. Such a constructive anywhere from this you can not get. However, in our case, the base of the tank is not so compact.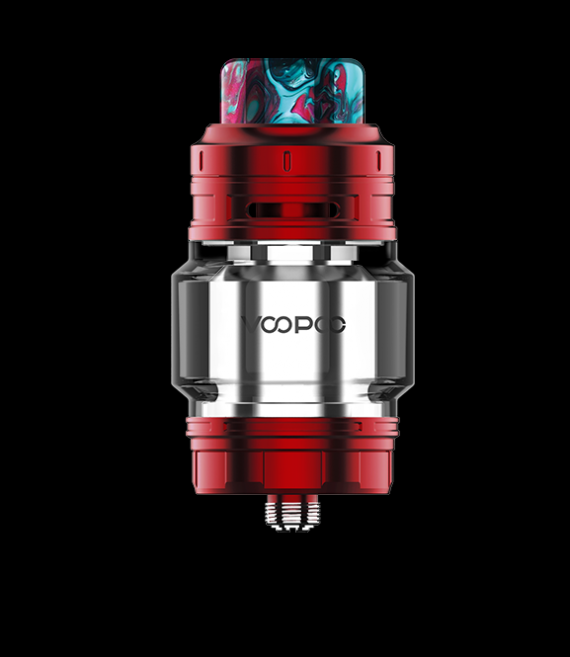 In general, the exterior is quite decent, corporate style Voopoo, given the first neobluchkami, can be traced in this new product. There are relatively few color versions – even Voopoo doesn't seem to be at all.
Drip type resin, landing 810th. On the cover there are several scratches for easy unscrewing. The filling holes under it are decent, the platform with them is slightly recessed below the side.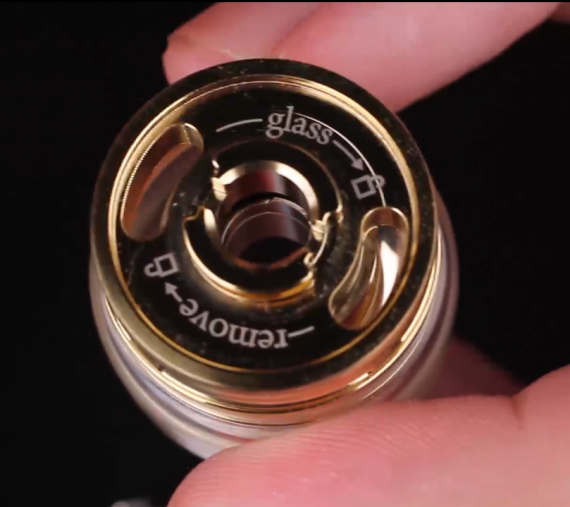 The fixing mechanism "bayonet" is a well-proven solution.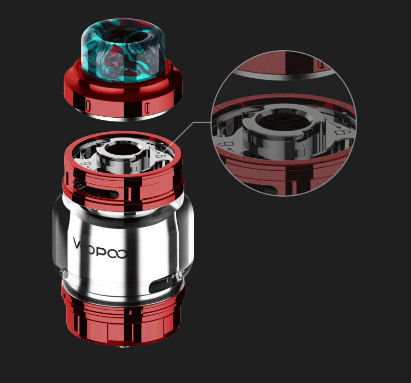 Under the cover there is a pivoting ring for adjusting the airflow. As mentioned above, we get a non-spill.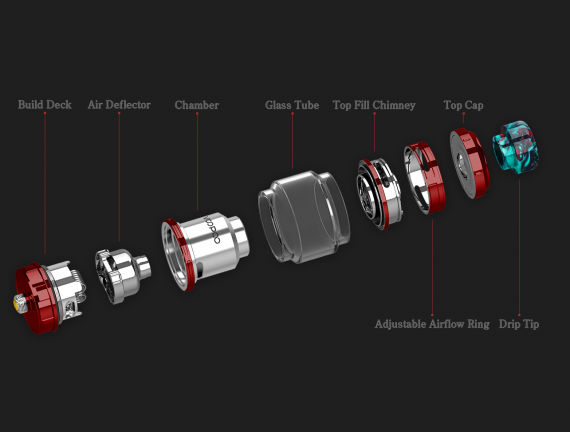 The dome part consists of two elements – internal and external domes.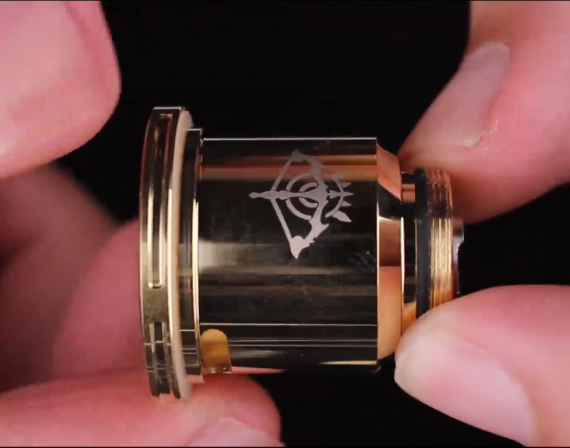 And the developers, as I understand it, have implemented the slush feed adjustment systems.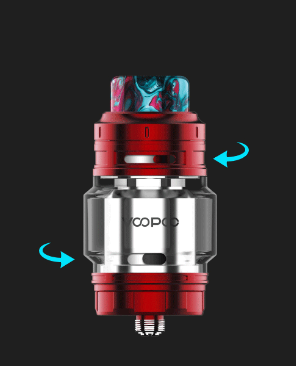 The capacity is normal, which, of course, can not be said about the TPD version with plain glass.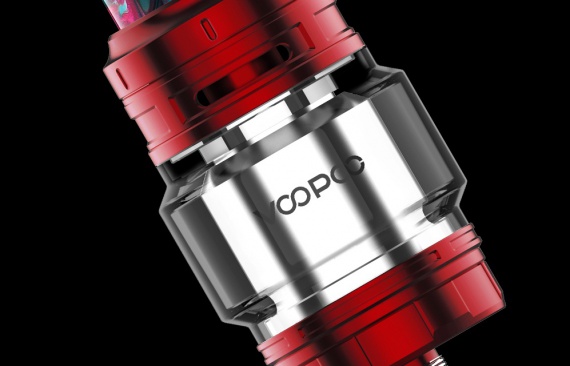 The deck is deckless, however the screws fix the coils in the wrong plane, and therefore the spirals are slightly, but still deformed.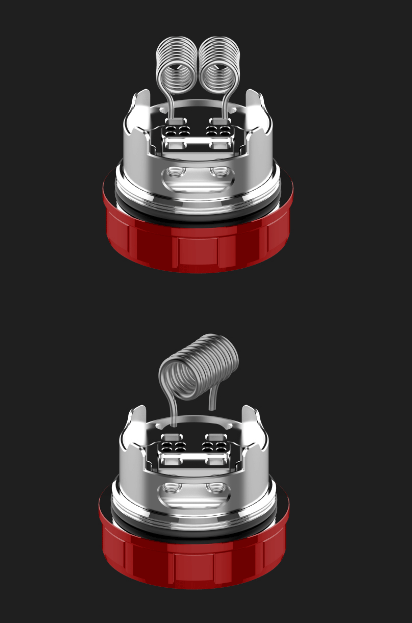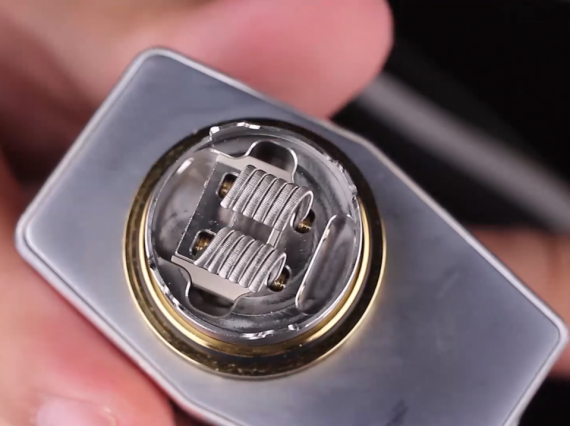 The holes for laying the cotton wool are sufficient, they have stoppers, therefore the cotton wool should not fall under the thread.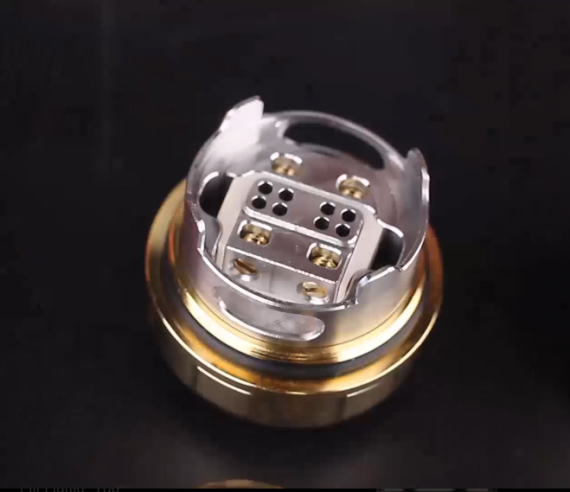 Having blown here two kinds. First of all, two lattices of the lower variant, consisting of four air supply holes each, are immediately striking. They blow the coils directly below.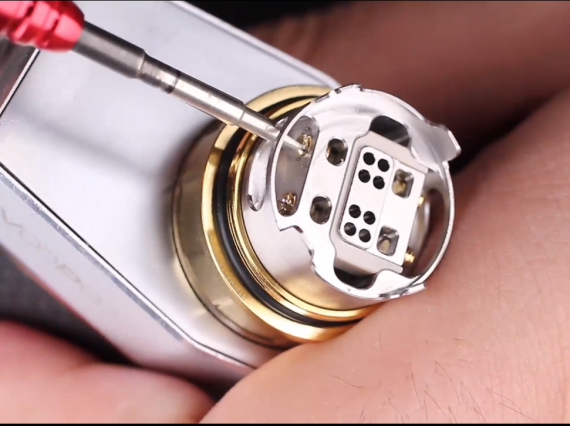 Secondly, the air is sucked from under the dome in the place of its contact with the deck, so we get additional airflow at an angle of 45 degrees. Naturally, it is much smaller in size than the first, so that the air along the path of least resistance does not suck in only through the first hole in the direction of travel. As I understand it, this type of adjustment can not be.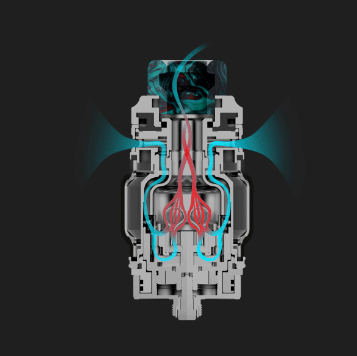 Pin is gilded and stands out enough.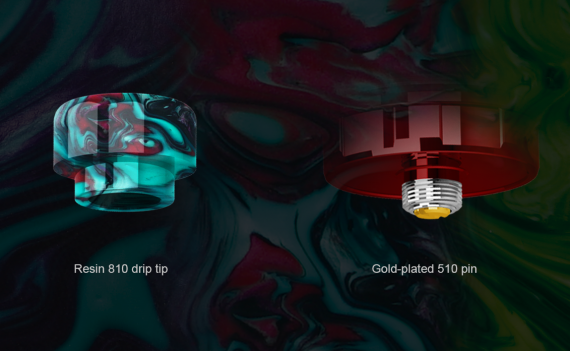 Now It's Available :Voopoo Rimfire RTA 5ml
Hot Sale Recommendation:
Voopoo Vmate 200W Kit With Uforce T1 Tank