Today we have a company called Voopoo with its novelty. They produced a pretty cute, but at the same time compact thing, as for me, reminiscent of Aspire products. Let's get acquainted with 
Voopoo VMATE 200W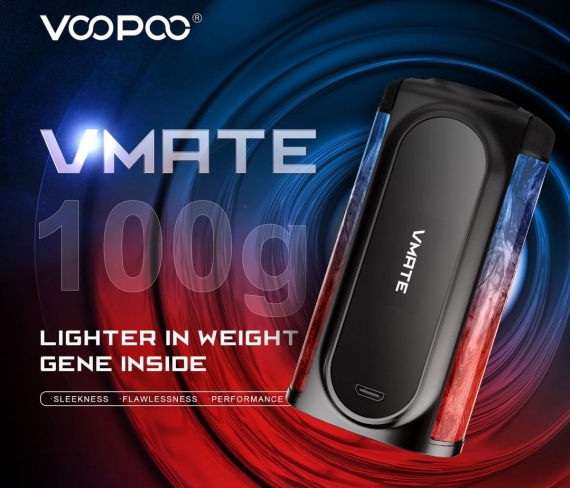 Dimensions: 89 x 47 x 30mm 
Weight: 100g 
Body material: Zinc alloy 
Power: 2 x 18650 
Chipset: 32-digit Gene Chip 
Output power: 5 – 200W 
Voltage range: 0.0 – 7.5V 
Operating mode: POWER, TC (NI200, SS, TI) 
Temperature range: 200 ℉ – 600 ℉ / 100 ℃ – 315 ℃ 
Supported resistance: 0.05 – 3.0Ω / TC 0.05 – 1.0Ω 
Protection:from low / high resistance, from overheating, from short circuit, from wrong polarity, from recharge / overdischarge 
Connector type: steel 510, pin gold-plated, spring-loaded 
Screen / diagonal: yes 
Micro-USB port / charging: yes 
Update / flash: yes 
Color : see the photo below.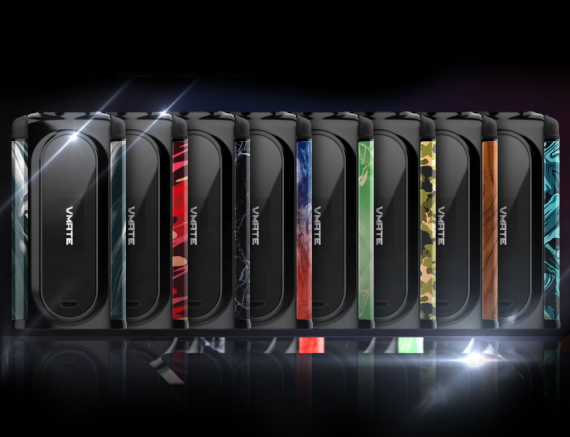 Package
contents – VMATE 200W mod 
– USB cable 
– user manual 
– warranty card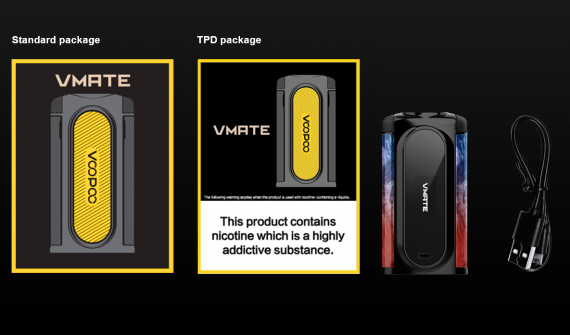 Looks like our hero is pretty cute, a kind of soap dish that does not fit into the usual ideas about Voopoo products.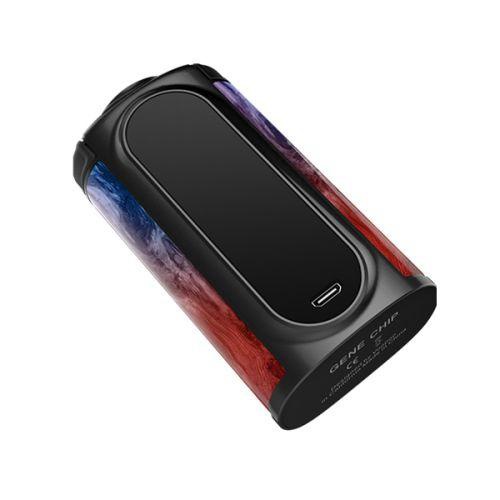 The novelty was very round and ergonomic. An important role in this played compact dimensions, which promise a decent comfort of use. Plus, the weight of the device is very small.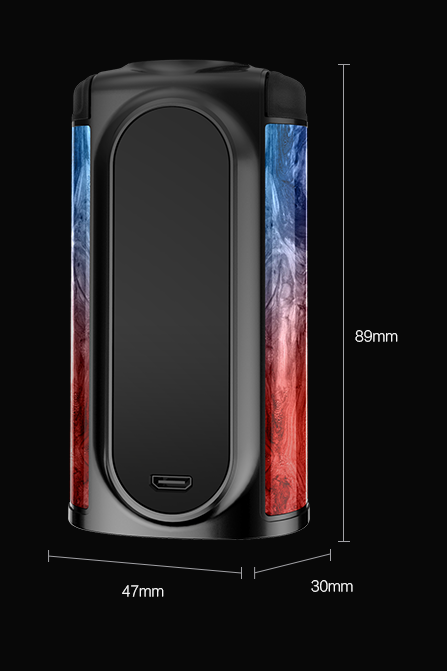 The color scale from the start is quite extensive. True, the main body color is always dark, but the side panels for every taste and color.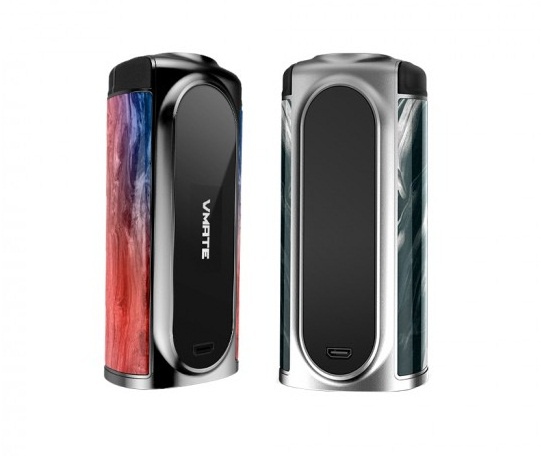 The landing pad is steel, although it is located on a small aerial, therefore, smaller atomizers than it itself will have a very specific landing. The location of the connector is central, so I do not think it's worth worrying about landing to the extent of large atoms.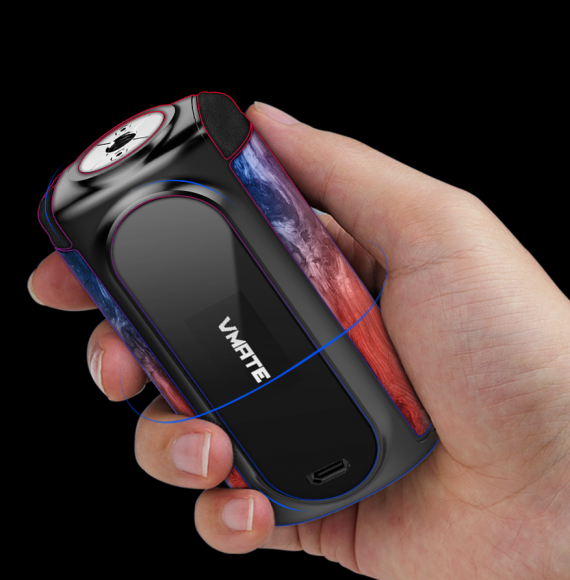 On the front side is a small display with an already familiar interface, again reminiscent of Aegis. Under it is the connector for charging the battery and the firmware boxing mod.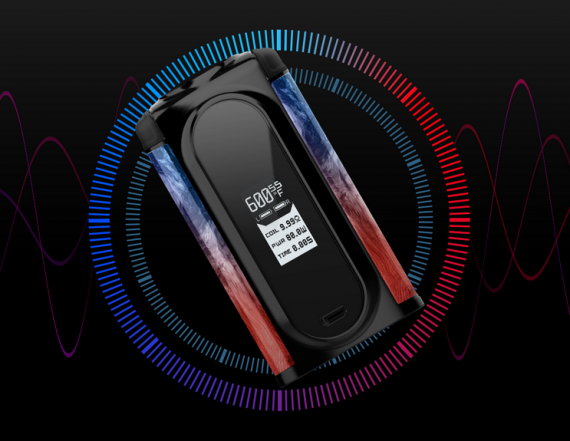 Control buttons are concentrated on one of the upper corners, they are separate. The fire button has settled on the opposite corner of the device. I do not presume to judge whether this functionality will appeal to users, but it is conditioned by design features.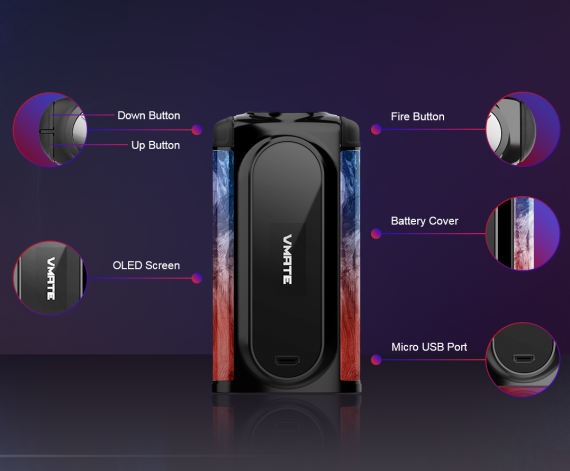 The compartment for the batteries is separate, they are hidden under colored removable panels. To change them, you have to open each one separately. Maybe the developers provided for the possibility of working only on one battery, but I did not find such information.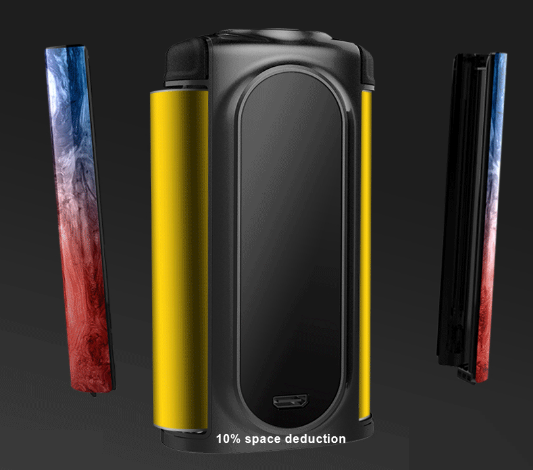 Performance promises to be excellent, because inside it works well-proven operating chipset.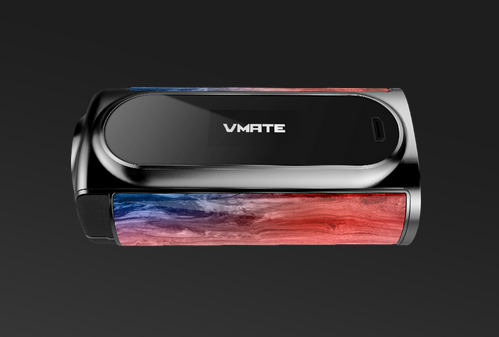 With the price so far, everything is strange – I met a price tag of $ 40 and $ 60, and one trade floor threatens even the 30th. I suppose, it is worth to rely on the arithmetic mean.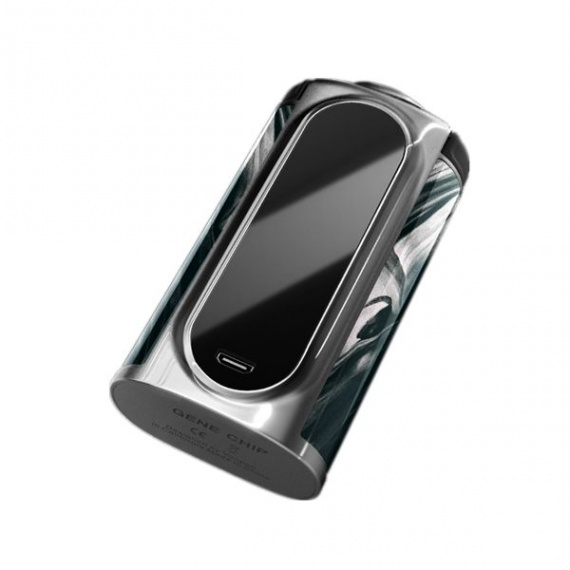 Now It's Still Under Pre-order Stage,$69 Is The Very Reasonable And Competative Price,Do You Like It:https://www.ave40.com/voopoo-vmate-200w-tc-box-mod.html
Hot Sale Recommendation:
Vaporesso Revenger X With 5ml NRG Tank Kit