Company Hcigar has released the device Wildwolf. The boxmode received a maximum power of 235 watts, an XT235 board and powered by two 18650 batteries.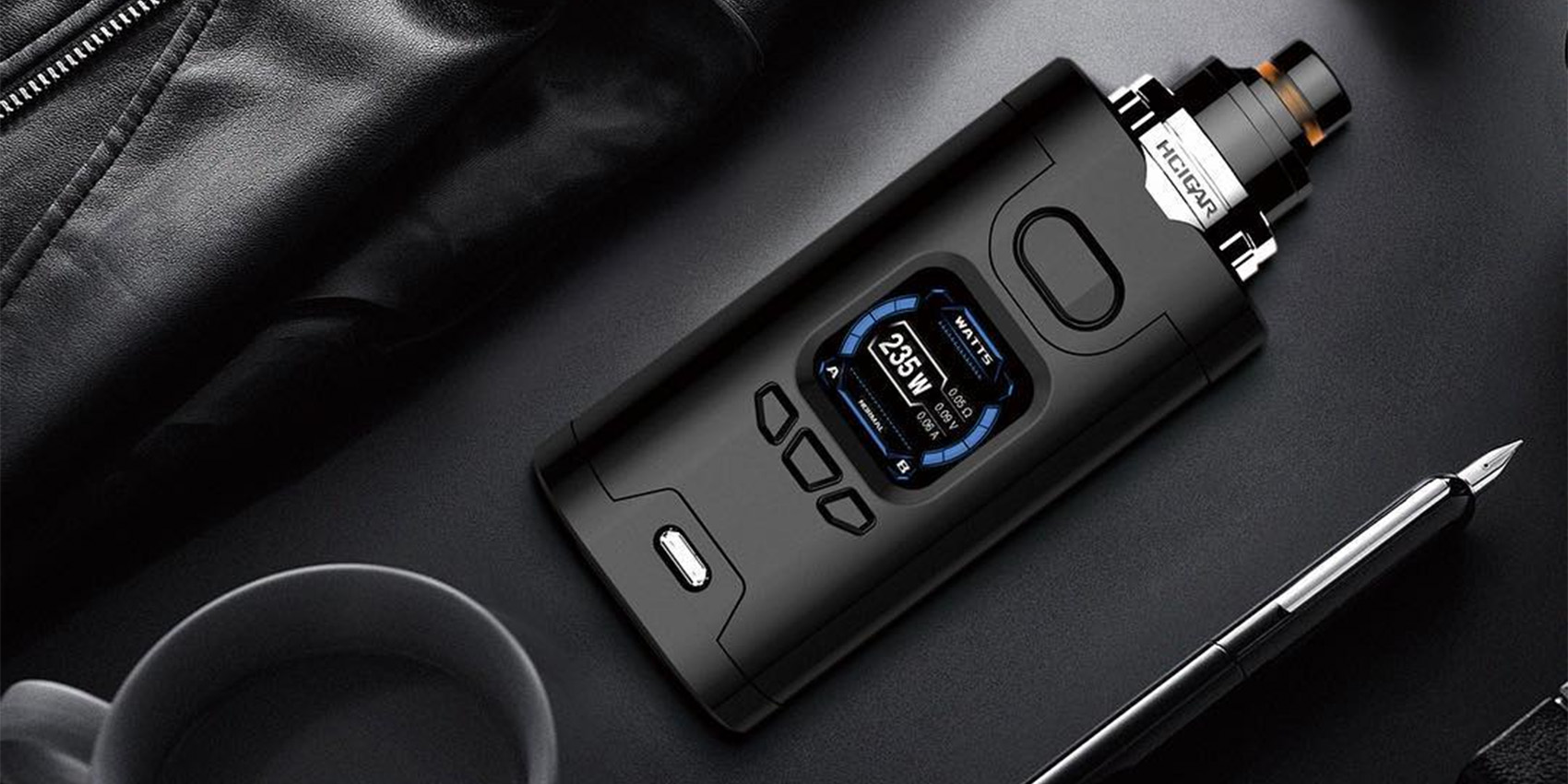 Focus On www.ave40.com For More Vape Devices
On April 25, Hcigar presented on its website the device Wildwolf. Boxmod performed in a laconic style with rounded corners. The case was made of zinc alloy and plastic. The landing pad with a diameter of 30 mm was supplemented with a decorative ring. On the front side there was a fire button, a color display, three adjustment buttons and a USB port from the bottom. At the bottom, the flip cover of the battery compartment was installed.
The XT235 board accelerates the device to 235 watts. In addition, it supports varivolt, thermal control and curve mode. Power is provided by two 18650 batteries. The color interface provides for each battery a separate charge indicator.
The package includes a decorative ring, a USB cable, a silicone case and instructions.
Main characteristics:
Size – 85 by 45 by 30 mm

Weight – 100 gr

Power – 5 to 235 watts

Thermal control – 100 ℃ -300 ℃ / 200 ℉ -600 ℉

Food – 2х18650
Hot Sale Recommendation:
Voopoo Vmate 200W Kit With Uforce T1 Tank